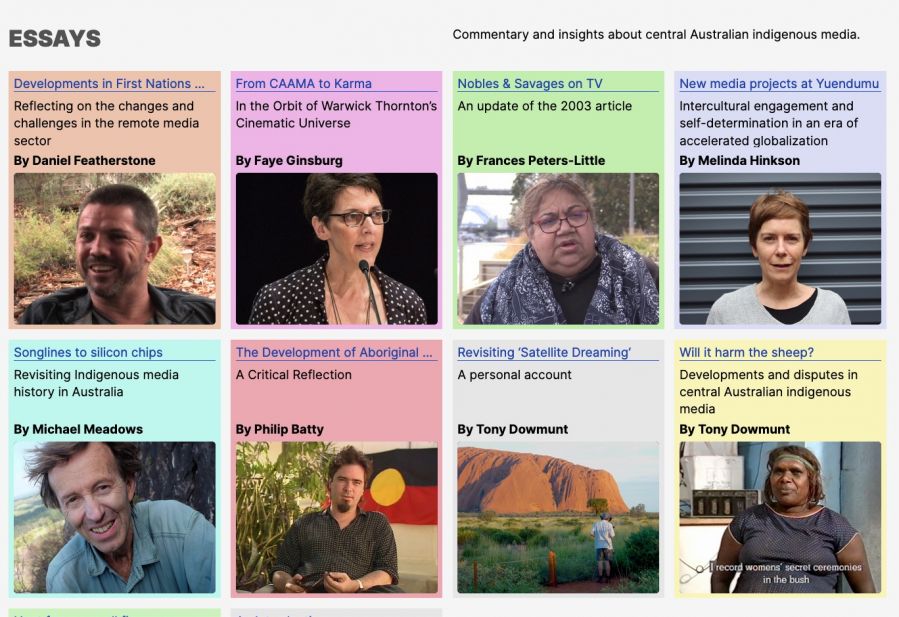 Summary
These essays (together with a fuller Introduction) will be uploaded in the autumn/winter of 2021.
The essays will each - in different ways - give a context for the work and aim of the site: to explore Indigenous media work in Australia over the last four decades, the 1980s to now.
The entries on these pages at the moment contain Summaries of each essay, with the exception of the last two (the appendices), which were written in 2015 and 1997, and are reproduced in full.