Developing Dialogues
Indigenous & Ethnic Community Broadcasting in Australia
---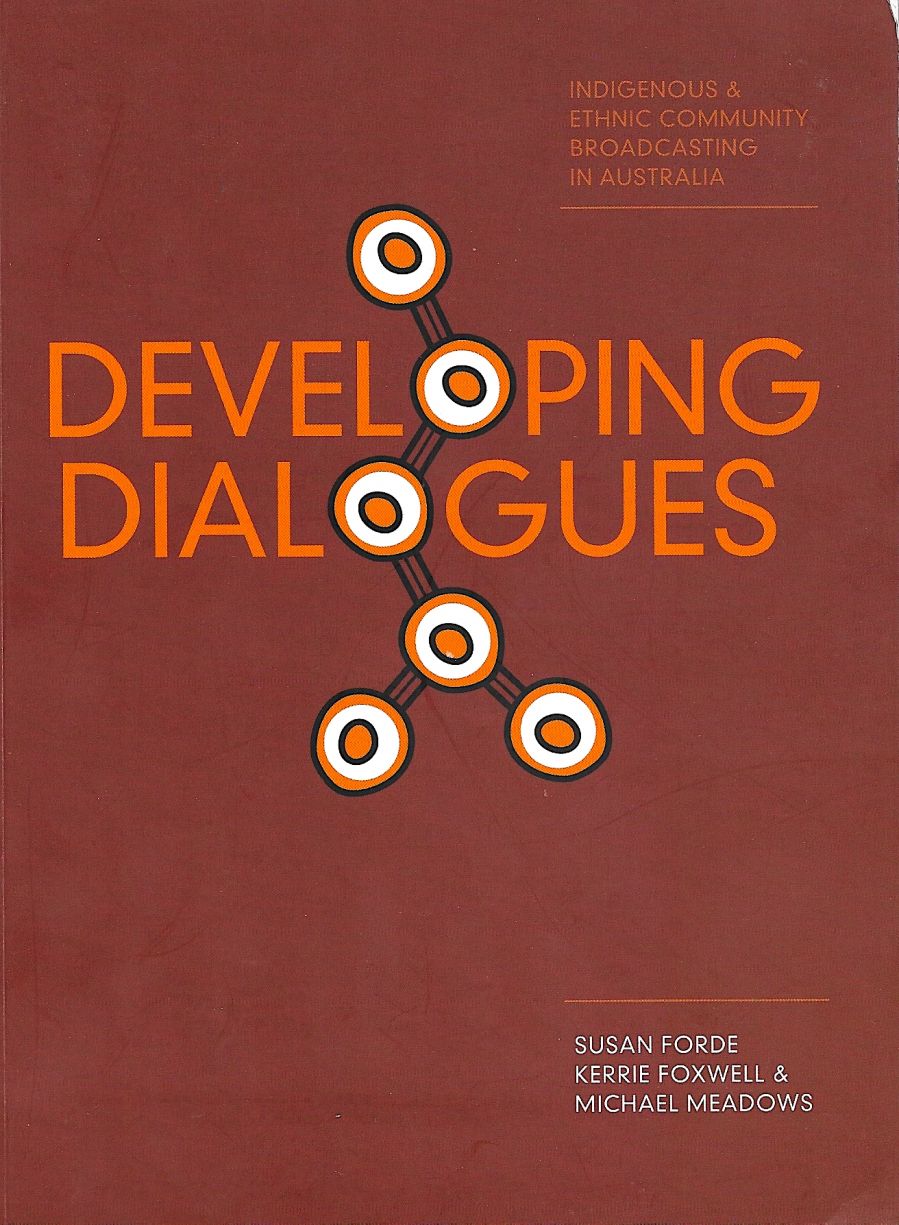 Forde, S., Foxwell, K. & Meadows, M. (2009) Developing Dialogues - Indigenous & Ethnic Community Broadcasting in Australia, Bristol, UK / Chicago, USA: Intellect
'The audience-producer boundary has collapsed in indigenous and ethnic community broadcasting, and this is the first comprehensive study globally to chart the rise of its new relationship. Based on studies of radio and television audiences in Australia, the authors argue that community radio and television worldwide represents an essential service for indigenous and ethnic audiences, empowering them at various levels, fostering 'active citizenry' and enhancing the processes of democracy. The authors spent months on the road, travelling tens of thousands of kilometres from urban centres to the most remote regions of the Central Desert to ask why they engage with and adapt local broadcast media. They draw on two decades of primary research material taken from face-to-face interviews and focus-group discussions with audiences.'
Professor Susan Forde is Director of the Griffith Centre for Social and Cultural Research, and Professor of Journalism at Griffith University, Brisbane. She has has written extensively on community media, audience research, alternative journalism and media policy. She worked as a journalist in both mainstream and alternative/community media sectors before joining academia.

Kerrie Foxwell-Norton lectures in Journalism, Media and Communication at Griffith University. Her research interests focus upon environmental communication, with a special interest in coastal and marine communities and their environments in Australia and the Asia Pacific.

Michael Meadows is based at the Griffith Centre for Cultural Research in Brisbane. He worked as a journalist before moving into academia in the late 1980s. His research interests include media representations of Indigenous affairs in Australia and Canada, media representations of the Australian landscape, and community media audiences.