Ngaanyatjarra Media
indigenous-owned media organisation in the Western Desert region
---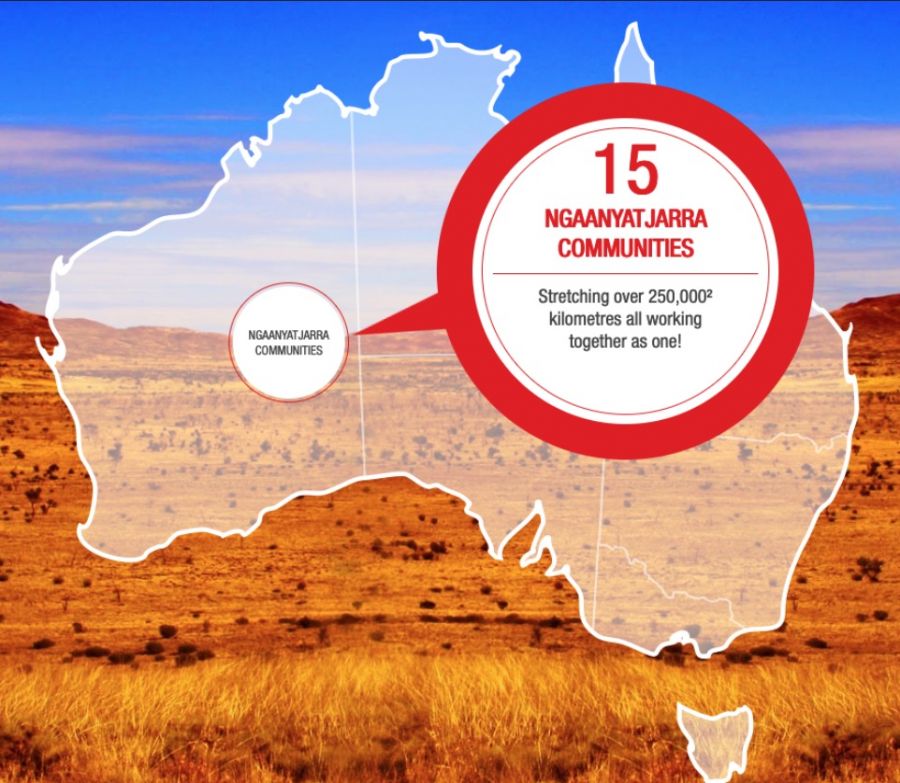 NG Media is a thriving indigenous-owned media organisation supporting 15 remote communities in the Western Desert region of Western Australia.
From its hub in Irrunytju (Wingellina) community, NG Media runs the Radio NGM radio network and manages programs in video production, music development, IT training and support, training and employment, archiving and cultural and music events.
It employs up to 35 Yarnangu in various roles across the NG lands. 
Ngaanyatjarra Media began operating as Irrunytju Media in 1992, with funding through the Broadcasting for Remote Aboriginal Communities Scheme, to establish local radio and video production.
The original media team included Noeli Mantjantja Roberts, Belle Karirrka Davidson, Simon Butler and Roma Butler, all of whom continued to play a key role throughout the next two decades.