What's Wrong with this Picture?
Personal Reflections on Current Developments in Indigenous Media in Australia, by Philip Batty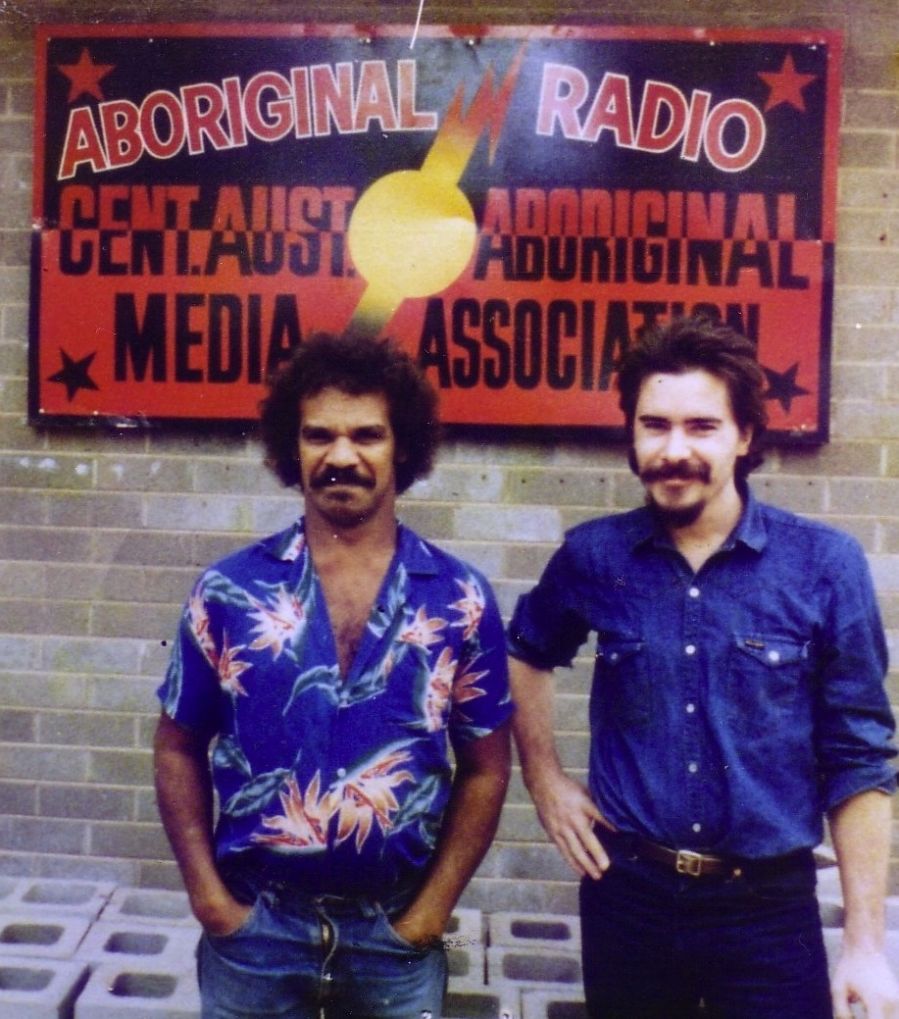 John Macumba & Philip Batty- early 1980s
Summary
In an attempt to create an Indigenous 'voice' in the Australian media, John Macumba and I founded the Central Australian Aboriginal Media Association (CAAMA) in early 1980. At the time, such a 'voice' was entirely absent in the nation. CAAMA eventually launched the first Aboriginal-owned radio network in Australia; the first Aboriginal video production company and successfully bid for a licence to build and operate the only Aboriginal-owned satellite television service.  
Forty years after we established CAAMA, the Aboriginal 'voice' enjoys a spectacularly secure place across Australia. Indigenous media organisations are in every state and territory; over a hundred remote Aboriginal communities operate their own media services; the Australian Broadcasting Corporation and the Special Broadcasting Service feature programs by and about Aboriginal Australia; Indigenous filmmakers proliferate and unlike any other single group in the country, Aboriginal people are now the beneficiaries of a national television network (NITV) catering exclusively to their needs and interests.
Given these highly successful developments, why do so many Aboriginal people continue to live in dire poverty and suffer the worst social problems in the nation? When we established CAAMA, it seemed obvious to me that if Aboriginal people were able to: control their representation in the media; see and hear their own people on television and radio, and use the media to maintain cultural traditions and languages, it would have a positive influence on other aspects of their lives. Unfortunately, the opposite seems to have occurred.
Since 1980 Aboriginal suicide rates have climbed to record levels; alcohol and substance abuse remains endemic and Aboriginal domestic violence has either plateaued or increased. More disturbingly, Aboriginal people now make up 28% of all prisoners in Australian jails even though they represent less than 3% of the population. This makes them the most imprisoned people in the world.
It seems to me that this anomaly forces us to ask a number of uncomfortable questions that go beyond the usual rhetoric one finds in much of the literature on Aboriginal media and indeed, beyond the standard limits of media studies. In this article I hope to investigate, and attempt to answer such questions.