Simon Tjiyangu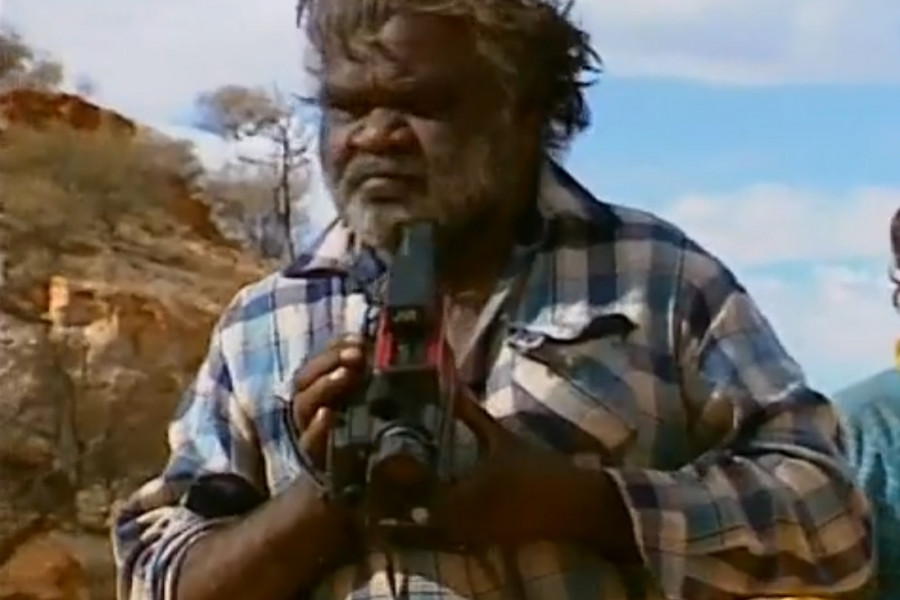 1991
The First Nations Media 'Mr McKenzie Award' recognises outstanding contribution to remote indigenous television. It is named in honour of one of the pioneers of the industry, Simon Tjiyangu McKenzie, who died in 2011. With his wife Pantjiti, he recorded thousands of hours of Pitjantjatjara cultural and community video content for EVTV (Ernabella Video Television) from 1984 - 1996.
At the time of his interview in Satellite Dreaming Simon was working at EVTV.
Refers to film: vimeo.com/578496380
I've been learning video for 7 years now. I will always do this type of work. I've been trying very hard and I'm not giving it up.
The people from Irrunytju have invited us to record the Seven Sisters dreaming on video. So we are going there to make a production for them.