Freda Glynn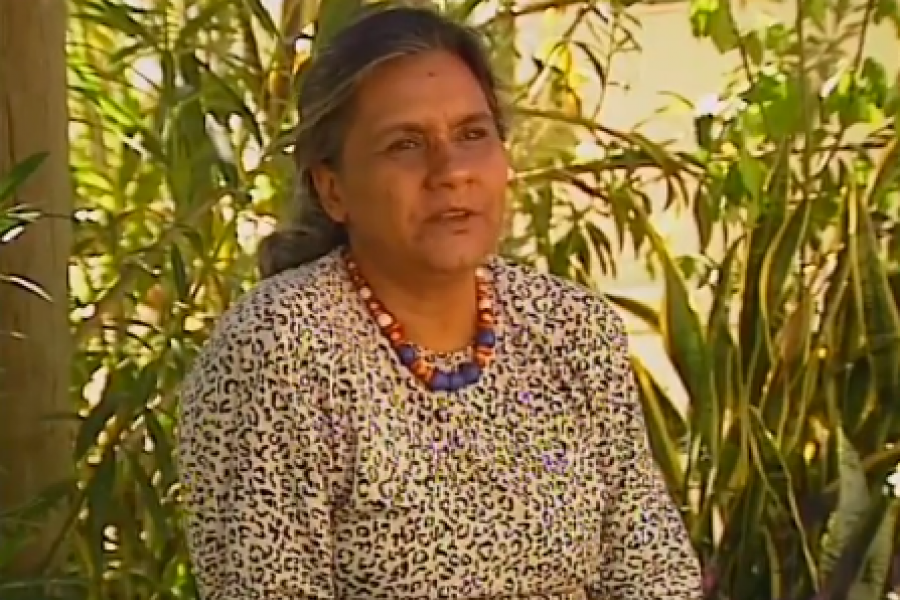 1992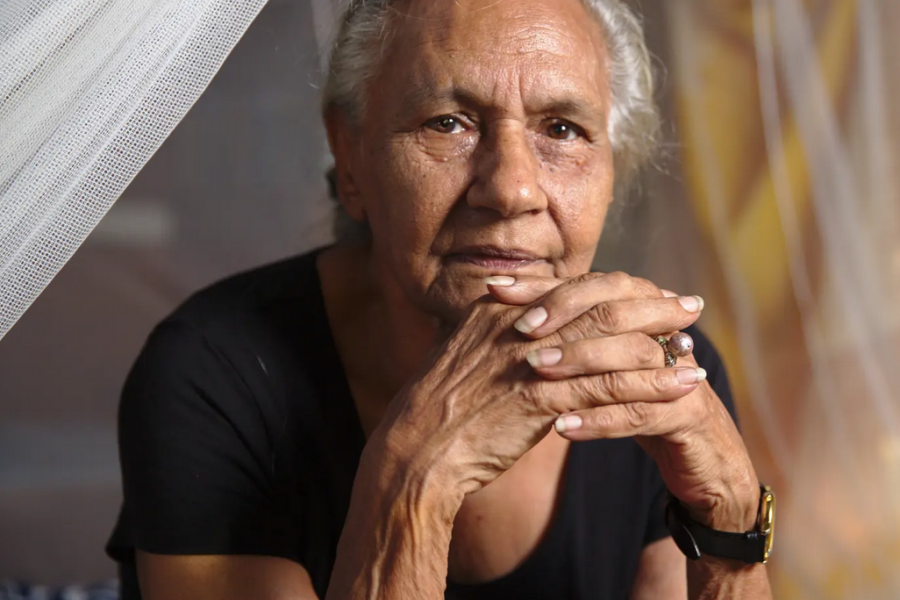 2019
Refers to film: vimeo.com/578496380
There's so much magic in that satellite – there's so much you could do. And it's never been used for what it was set up for.
CAAMA started in 1980, so that we could put radio broadcasts into the local stations. From there it's been 'go' ever since. [see Songlines to Satellites, pp31-13]
When we first started, there wasn't any radio programmes especially done by Aboriginal people for Aboriginal people. Historically doing the first thing was having Aboriginal language programmes on a local commercial station for half an hour a week.
Throughout Central Australia, Northern Australia and certainly in the Western Desert areas we broadcast, usually people's first language is an Aboriginal language, and broadcasting in languages sort of overrides the complication of English. It became obvious at a very early stage that people wanted videos, and our first attempt with videos was a magazine once a month. We used to send them out to all the communities and they used to play them to death, until the colours had gone out of them…
At least what we've done is we've got ABC to do Aboriginal programming.
At the hearing we said we were going to do 8 hours a week, but there's certainly no way in the world that we could possibly do that, with the finances that we are able to generate from the service.
Well I think that BRACS certainly is a good idea. The way that I saw them doing it, as being gatekeepers to the media that's coming into their communities, and allowing them to switch into the programmes they thought most beneficial to the community, as well as being able to put their own little news service on daily, or what the children were doing at school that day, or what community meetings were happening, happened that day.