Gerry Bostock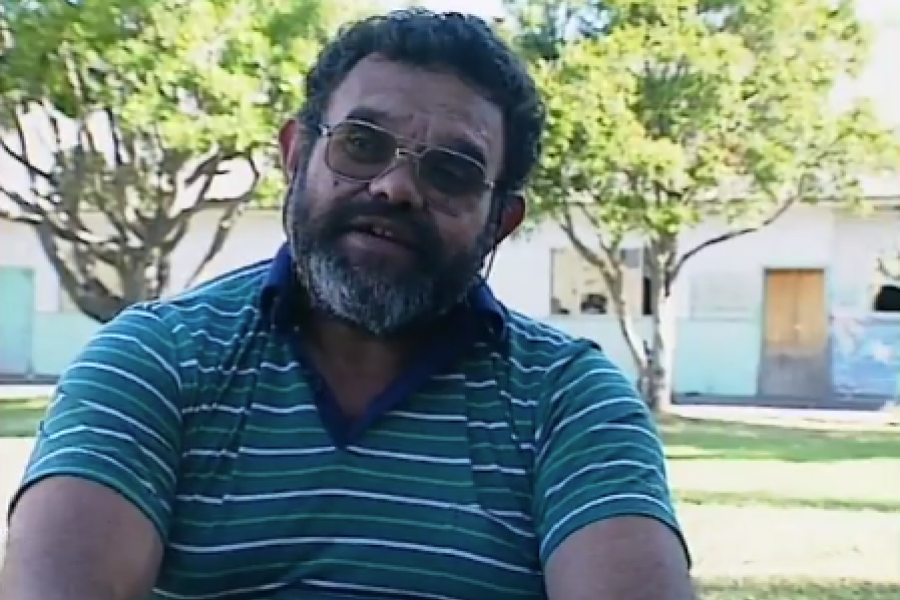 1992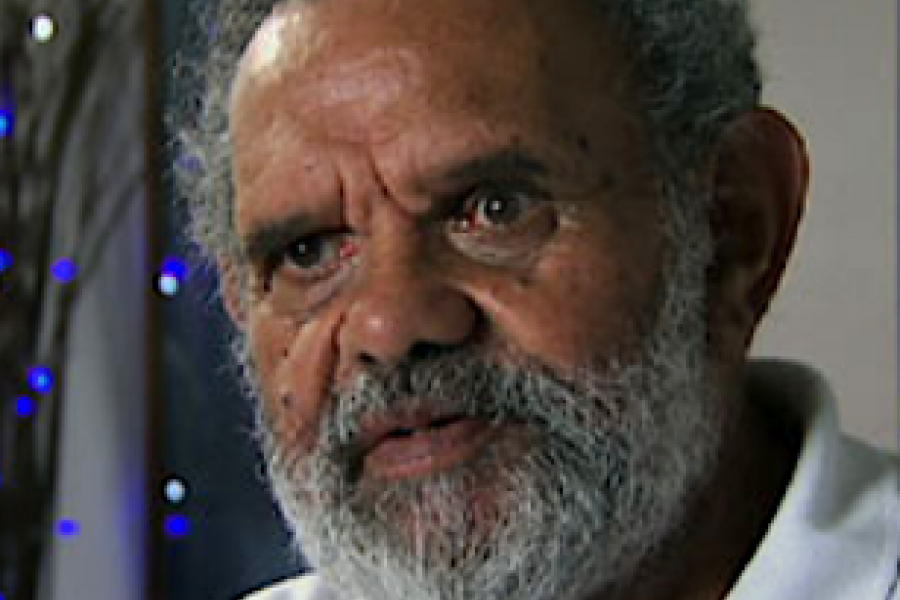 2010
Gerry Bostock (1942-2014), a Bundjalung man, was an Aboriginal healer from New South Wales. In 1972, he participated in the political struggle surrounding the Aboriginal Embassy in Canberra. He helped establish the Black Theatre in Sydney.
Joining Film Australia in 1977, Gerry began working in film production, research and as an assistant on documentary films. In 1983 he co-directed Lousy Little Sixpence, and Gerry and his brother Lester Bostock were the co-founders of Kuri Productions in 1985. His experience as a playwright gave him the opportunity to lead a practical workshop in the Our Words – Our Ways: National Aboriginal and Torres Strait Islander Writers Workshop.

From 1986 onwards he was a Kurradji (Bundjalung Healer). He tells his life story here.

Gerry was interviewed for the film with his brother Lester, in Sydney.

Refers to film: vimeo.com/578496380
If they're going to – ABC or SBS – are going to do Aboriginal programming, then they've got to get experienced Aboriginal programmers in there to do it.
They maintain their control over Aboriginal programming. Whereas, if they had experienced Aboriginal programmers… being in charge of the programmes at SBS and ABC, then they would probably find the programmes much better than they have up until this date – because they're both crap as far as I'm concerned.