Owen Cole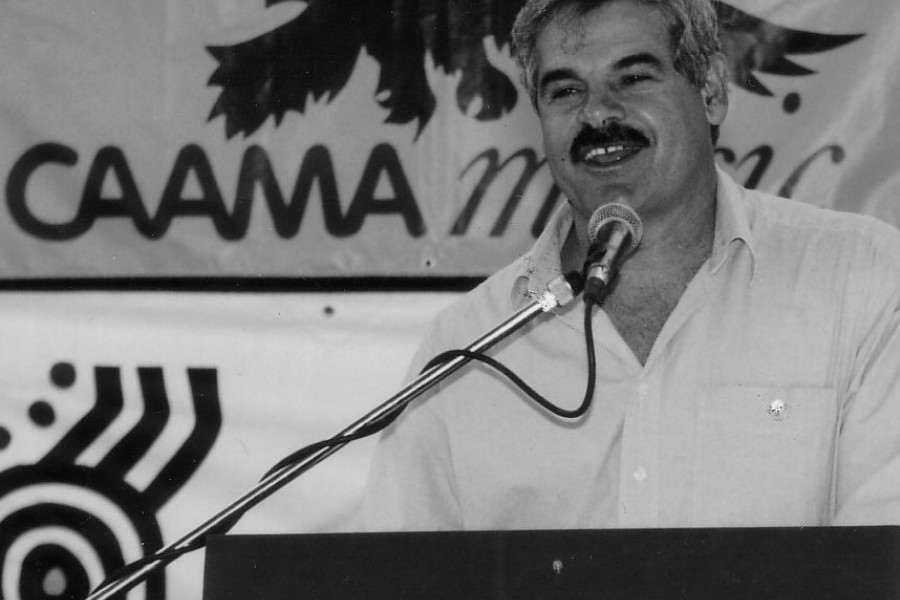 1993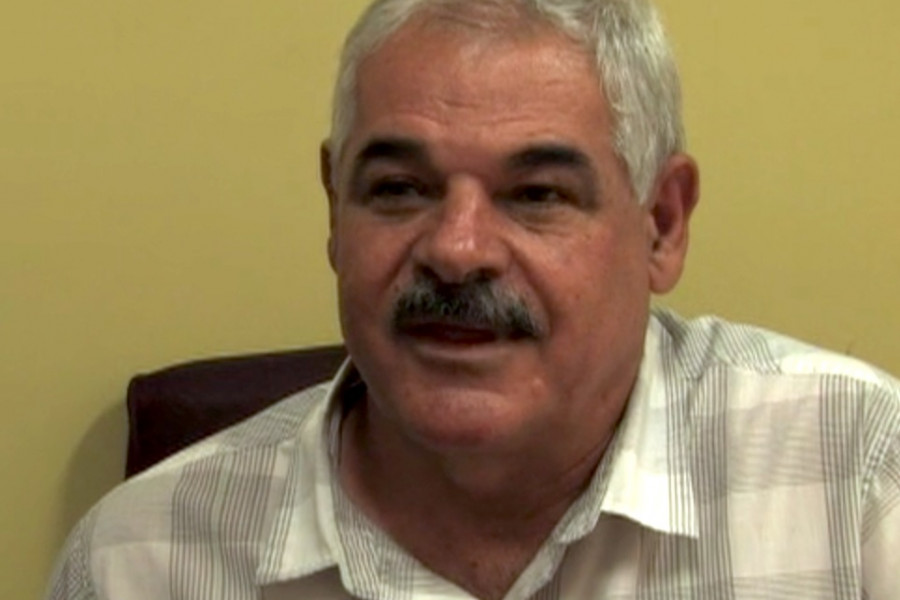 2011
Owen Cole is a long-term Alice Springs resident of Warramungu/Luritja tribal descent, who was born in Tennant Creek and educated to year 10 at the Alice Springs High School. Owen was employed (1992-1999) as the General Manager of the Central Australian Aboriginal Media Association (CAAMA), managing a radio station, retail shop, a video production company, CAAMA music production and later chairing Imparja Television, broadcasting to footprint the size of 1/3 of Australia. He was then contracted by CAAMA as the Project Manager of the Yeperenye Federation Festival in 2001, which was the largest indigenous cultural festival ever held in Australia, attracting about 1,500 performers from all over Australia and around 30,000 people over 2 days.
Owen grew up in the Gap Cottages, which was the first (experimental) public housing for so called "part Aboriginal people" in Alice Springs, located on the fringes some three kilometres from the general community. Prior to the Gap Cottages being built, Aboriginal people lived in sheds or humpies on the fringes of Alice Springs and our full-blood Aboriginal relatives were forced to live on church managed missions away from Alice Springs. "Out-of -sight and out-of-mind" was the Government's clear intention. This forced separation was a deliberate part of the Australian government's failed and now discredited assimilation policy.
Owen describes life in the Gap Cottages as "extremely tough but rewarding, as we all became part of the one large Aboriginal family, made up of numerous Stolen Generation families from all over SA and the NT. Residents supplemented our meagre food supplies by sourcing bush trucker, pinching offal from the local abattoirs and became skilled bush food gatherers, learning the ways of the local Arrernte families".
Owen worked as a labourer/truck driver, until the then Australian Labor Party implemented revolutionary tertiary educational programs (aimed at narrowing the social and economic divide between non-Aboriginal and Aboriginal population) and Owen enrolled and completed an Associate Diploma in Business and then a few years lateran Economics degree, both at the University of South Australia.
He was employed as a Field Officer servicing remote community and then the Regional Manager of the Central Australian office of the Aboriginal Development Commission (1980-87). He was later elected an inaugural councillor of the Aboriginal and Torres Strait Islander Commission (ATSIC), Alice Springs Regional Council.
Owen was contracted by the Central Land Council to project manage the acquisition and development of numerous pastoral properties for dispossessed Aboriginal groups. These treasured Aboriginal lands were then claimed under the NT Land Rights Act and became Aboriginal freehold lands. Seeing land being granted back to traditional owners, many of whom were forcibly removed to missions from their country, remains one of the major highlights of Owen's career.
Owen was a longterm director of Centrecorp Aboriginal Investment Corporation Pty Ltd. until 2019. Centrecorp established the separate Centrecorp Foundation, which gives funding support to community-oriented initiatives. Owen is currently employed as the Managing Director of Yeperenye Pty Ltd, and has had overall management responsibility for Yeperenye's retail and commercial properties portfolio for more than 10 years.
He is now Deputy Chairman of a National Steering Committee to try and secure support for the establishment of National Indigenous Art and Culture Centre to be located in Alice Springs.
Owen's interview for Satellite Dreaming Revisited was recorded in his office at the Yeperenye Centre, Alice Springs, in November, 2011, and focuses mainly on his work with CAAMA and the conflicts berween NITV and ICTV.
Refers to film: vimeo.com/451680239