Ronin Films
Film Distributors
---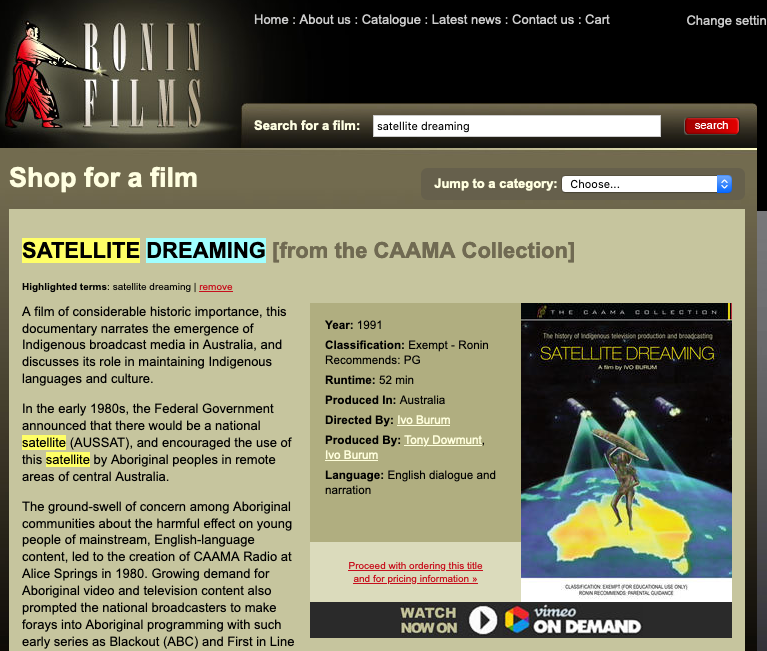 Ronin Films is an Australian documentary distributor:
'For many years, the company has been without peer as a source for long-form social documentaries for education and community markets, with films promoted to schools, tertiary institutions, government departments, community, social and solidarity groups as well as to private individuals and collectors. The criteria for selection are intrinsic quality and educational interest… The company is interested less in instructional films than in highly authored documentaries that explore issues of community interest in a creative and stimulating way. The collection as a whole represents a remarkable cross-section of Australian social and cultural life since the late 1970s.'
Ronin distribute some of the films featured on this site, including Benny and the Dreamers, Ringtone, Satellite Dreaming itself, and Tent Embassy.