Maruku Arts
Anangu Arts Collective
---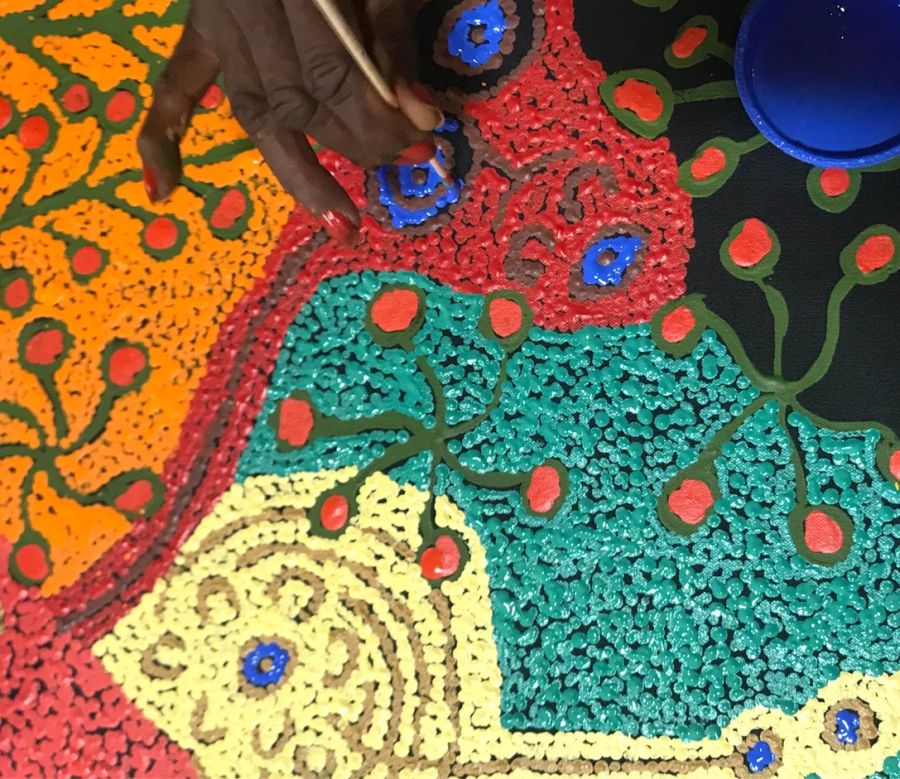 "Our name, Maruku, literally means "belonging to black". This is because Maruku is owned and operated by Anangu (Aboriginal people from the Western and Central Deserts of Australia). For over 30 years Maruku has operated as a not-for-profit art and craft corporation. Our purpose is to keep culture strong and alive, through art, craft and organic experiences, for future generations of artists, and to make culture accessible in an authentic way to those that seek a more in-depth understanding..
Approximately 900 Aboriginal artists belonging to over 20 remote communities across the Central and Western Deserts, make up the collective that is Maruku. We also provide an important form of income to artists living in remote communities across Anangu lands.
Currently, Maruku comprises of a warehouse based in Mutitjulu community, a retail gallery at Uluru-Kata Tjuta National Park Cultural Centre, as well as a market stall in the town square of Yulara. Our main stocks are paintings and punu (wooden carvings). Additional to the retail arm, Maruku offers tours, workshops, demonstrations, traditional ceremonies and exhibitions."