Indigenous Peoples Rise Up
The Global Ascendency of Social Media Activism
---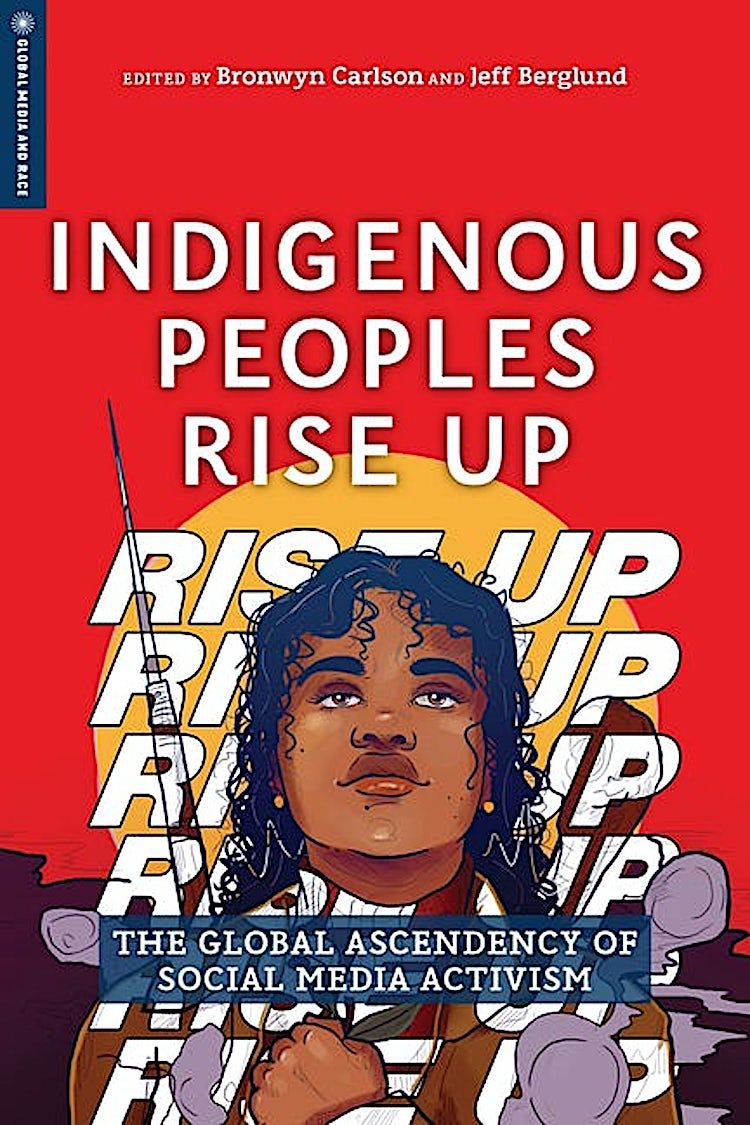 Carlson, B. & Berglund, J. (Eds.). (2021). Indigenous People Rise Up: The Global Ascendancy of Social Media Activism, Rutgers University Press, New Jersey.
'Indigenous Peoples Rise Up: The Global Ascendency of Social Media Activism illustrates the impact of social media in expanding the nature of Indigenous communities and social movements. Social media has bridged distance, time, and nation states to mobilize Indigenous peoples to build coalitions across the globe and to stand in solidarity with one another. These movements have succeeded and gained momentum and traction precisely because of the strategic use of social media. Social media—Twitter and Facebook in particular—has also served as a platform for fostering health, well-being, and resilience, recognizing Indigenous strength and talent, and sustaining and transforming cultural practices when great distances divide members of the same community.
Including a range of international indigenous voices from the US, Canada, Australia, Aotearoa (New Zealand) and Africa, the book takes an interdisciplinary approach, bridging Indigenous studies, media studies, and social justice studies. Including examples like Idle No More in Canada, Australian Recognise!, and social media campaigns to maintain Maori language, Indigenous Peoples Rise Up serves as one of the first studies of Indigenous social media use and activism.'
Bronwyn Carlson is a professor and head of Indigenous Studies at Macquarie University in Australia.

Jeff Berglund is a professor of English at Northern Arizona University, Flagstaff.
[Also see these by Bronwyn Carlson & others, available on open access:
Carlson, B. and Frazer, R. (2018). 'Social Media Mob: Being Indigenous Online', Macquarie University, Sydney.
Carlson, B. and Dreher, T. (2018). Indigenous Innovation on Social Media, Media International Australia, October 2018.
Wilson, A., Carlson, B., & Sciascia, A. (2017). Indigenous Activism on Social Media, Australasian Journal of Information Systems, 21.]