Artlink Article
Making a TV Documentary about indigenous people's television…
---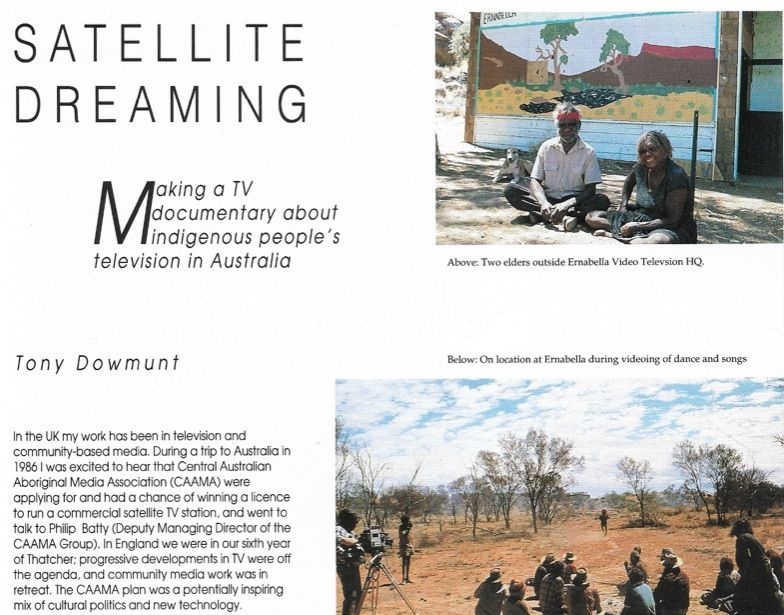 Dowmunt, T. (1991) 'Satellite Dreaming: Making a TV documentary about indigenous people's television in Australia', Artlink, 11 (1 & 2), pp. 39-40 & 45.
This article was written a few weeks after we shot the film, for a double issue of Artlink magazine dedicated to exploring the arts in 'a Multicultural Australia': 'not a context of labeling, or marginalisation, but of trying to evaluate the elements of Australian culture in broader terms that those used by the current Euro-American model' – as the Editorial put it.
Tony Dowmunt, at the time of writing this article, was co-producing Satellite Dreaming, and a co-director of APT Film & Television in London.