Bad Aboriginal Art
Tradition, Media & Technological Horizons, by Eric Michaels
---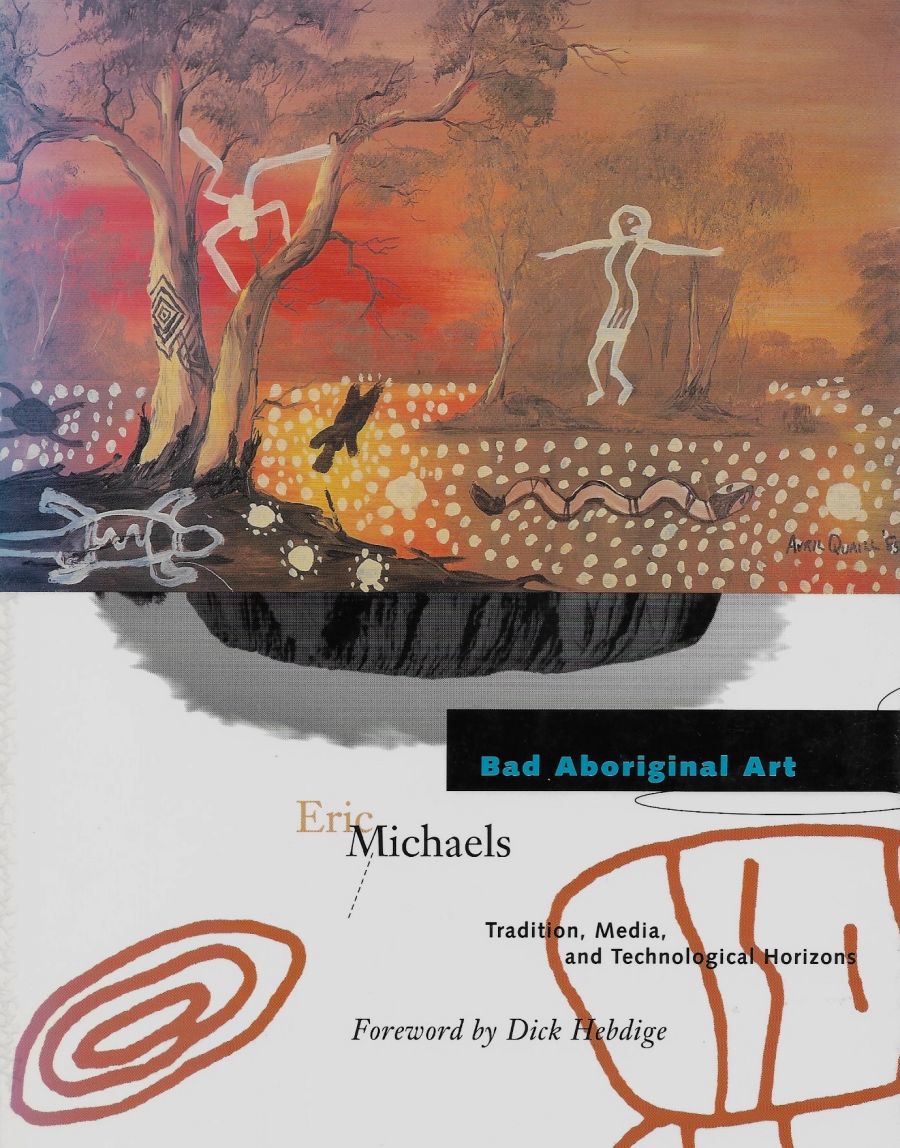 Michaels, E. (1994) Bad Aboriginal Art: Tradition, Media & Technological Horizons, Minneapolis: University of Minnesota Press
'This is the account of the author's period of residence and work with the Walpiri Aborigines of western Central Australia, where he studied the impact of television on these remote communities. Sharp, exact, and unrelentingly honest, this volume records with an extraordinary combination of distance and immersion the intervention of technology into a remote Aboriginal community and that community's forays into broadcasting.'
With an Introduction by Marcia Langton, chapters include:
Aboriginal Content: Who's Got It - Who Needs It?

Hundreds Shot at Aboriginal Community: ABC Makes TV Documentary at Yuendumu

Hollywood Iconography - a Warlpiri Reading

For a Cultural Future Francis Jupurrurla Kelly Makes TV at Yuendumu
Eric Michaels (1948-1988) was an ethnographer and a theorist of visual arts, medial studies, and broadcasting. His published work has had an impact on the areas of aesthetics, policy analysis, ethnographic filmmaking, anthropology, and technology studies. Michaels was a lecturer in media studies at Griffith University in Brisbane at the time of his death 1988. His AIDS diary was published posthumously under the title Unbecoming.