Jennifer Deger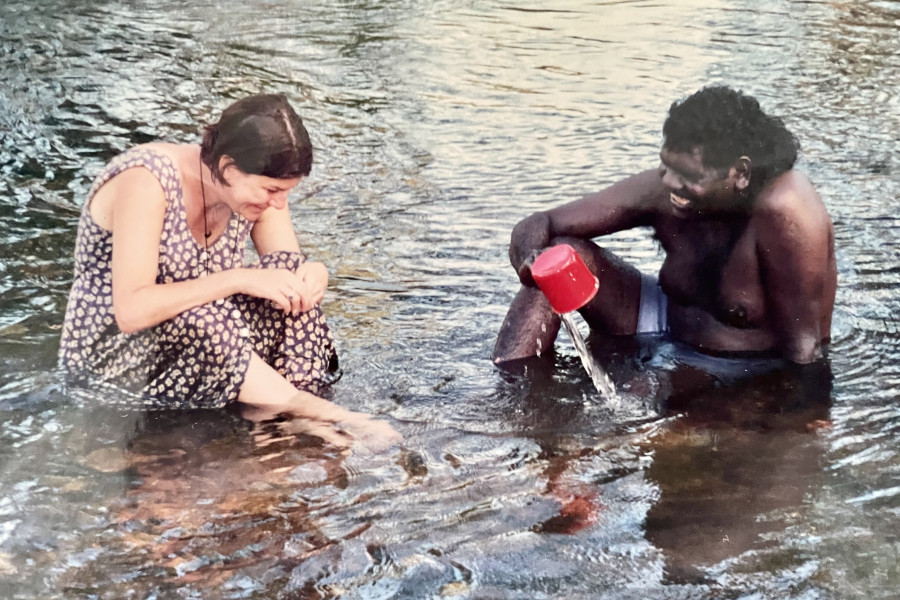 1996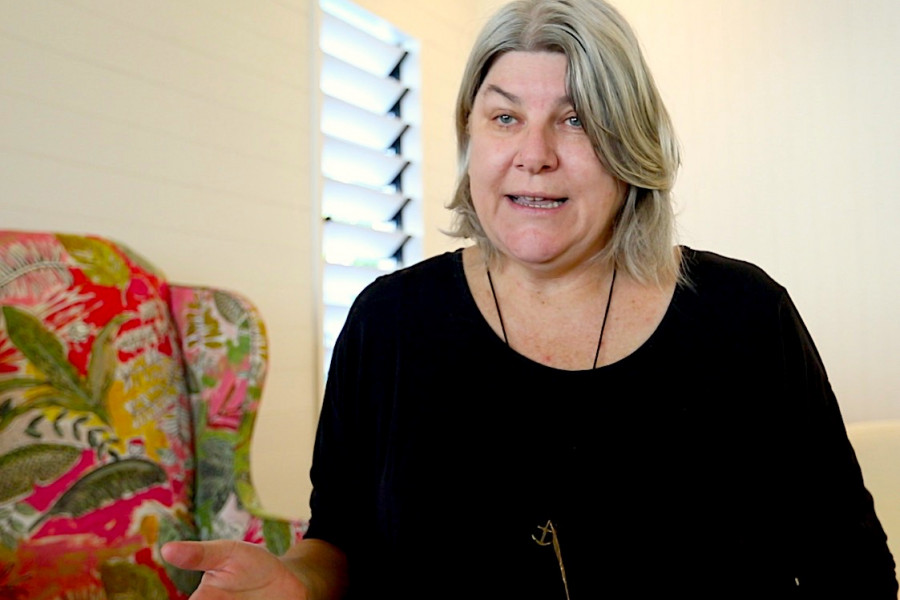 2021
Jennifer Deger is Professor of Digital Humanities, Northern Institute, College of Indigenous Futures, Education and Arts, Charles Darwin University in Darwin, and previously Assistant Professor and Tropical Leader in the College of Arts, Society & Education at James Cook University in Cairns. She has worked in the community of Gapuwiyak, Northern Territory, since the early 1990s when she began working with Bangana Wunungmurra - who died in 2002 and is pictured above with Jennifer in 1996.
As a founding member of Miyarrka Media, a collective based in Gapuwiyak, Jennifer's practice-led research claims creativity as a critical mode of social engagement and anaysis. In collaboration with her Yolngu colleagues from Miyarrka Media, she has co-dircted several award winning films and co-curated experimental installations and exhibitions in Denmark, the US and Australia. In 2015 Jennifer established the Visual, Digital, Material: Experimental Screen and Museum Ethnography program at JCU together with Prof Ton Otto and Prof Rosita Henry. From 2015 to 2018 Jennifer has been appointed as Smithsonian Research Associate with the National Museum of Natural History, Washington DC, and in 2017 and 2018 Jennifer was a Visiting Research Fellow in with the transdisciplinary AURA project (Aarhus University Research on The Anthropocene).
Jennifer was interviewed at home in Cairns, with questions from Tony Dowmunt in the UK, via Zoom.
Refers to film: vimeo.com/534846822